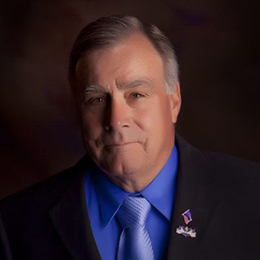 Dan Happel is a 4th generation Montanan, born and raised in the Gallatin Valley.
Dan is a retired businessman living on a ranch near Pony, Montana with his wife Ingrid, has 3 children, and 4 grandchildren of whom he is especially proud.
He graduated Summa Cum Saude in Architectural Technology from Western Technical College and, after graduation, volunteered for the draft and served as an Architect in Training to the District Facilities Engineer, Headquarters Company, U.S. Army, at Fort Mcnair in Washington D.C. from 1971-1973.
Mr. Happel has traveled extensively and is a frequent speaker on a number of crucially important and controversial subjects: UN Agenda 21; The History of Progressive Socialism in America; Money, Banking and the Federal Reserve System; and Life, Liberty and Property – The Cornerstones of Freedom; having developed several highly regarded PowerPoint programs on these subjects. Dan also teaches U.S. Constitution classes for various groups around Montana, and has provided technical assistance on legislative bills for a number of Montana State Legislators for the past 8 years. "Providing well researched information and education that emphasizes liberty and the true meaning of the American dream will attract freedom loving Americans to our cause and can help restore America" stated Dan
Guest Link
Podcast: Play in new window | Download (Duration: 1:43:10 — 47.2MB)
Subscribe: RSS