Welcome to the Anomic Age
The Anomic Age is a weekly web based program hosted by John Age. Each week will offer another piece to the puzzle, with compelling interviews from guests covering a variety of topics. No topics are off limits, but the mainstay of the show will be to examine far-ranging topics from Government Corruption, Conspiracy, Cover-ups, to Propaganda, Health & Wellness, Science, Christianity, and World Events.
The word anomie comes from the Greek anomos, meaning without laws. It is typically attributed to Émile Durkheim, who introduced the term to the scientific community in the late 1800's. Anomie is used to describe the following states: normlessness, mismatch of standards, moral deregulation, and social instability. More to the point, I use the term anomic to describe our country's current condition, a state of social instability brought on by an ever increasing decay of any semblance of norms, morality, or ethics.
To anyone paying attention, this is obviously not a surprise. Unfortunately, there seems to be fewer and fewer people actually paying attention. The intent of this program is to educate, inform, to spur people into taking accountability and lawful action.
Thank you for your interests in the program and the topics. Remember: speak the truth, bang the drum, and do your part. No one can do everything, but everyone can do something.
---
Latest Guest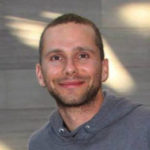 Matt Landman
-
Matt Landman grew up on the East Coast and relocated to California in 2003 where he worked in Finance and studied film at California State University of Humboldt and earned a Masters degree in Business Administration with a focus in Strategic Sustainability in 2010. After various careers in business and finance, Matt left the corporate […]
---
News